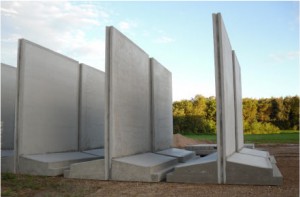 Bunker Silos are designed for maximum capacity. With eight types to choose from, almost any storage need can be met. Reline old wooden bunkers or dirt lagoon style bunkers with concrete panelling.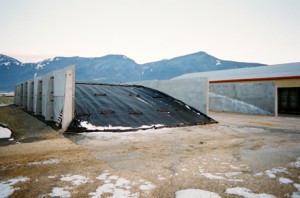 "L" Walls and "T" Walls are standalone and mobile.
6″ Horizontal Outside Walls fasten to columns designed for loading conditions, columns can be designed for a roof addition.
6″, 8″ and 10″ Freestanding Vertical Walls can be single or double loading divider walls and are centilevered into foundations.
Tongue and groove makes for easy installation.
Resistant to acid effluent attack.
Easily expandable.